This weekend I've been treated to the presence of the strikingly colored Western Tanagers as they move through the foothills on their migration.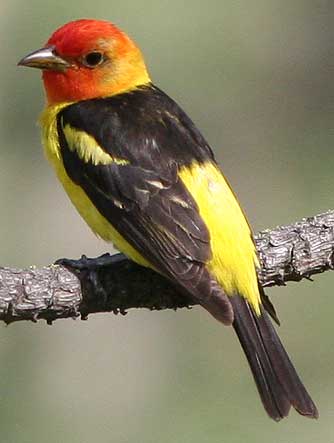 and in the morning I fly out, traveling to Germany for the wedding of Paul O'Leary OPL and Alane Cleven, to be held on Ascension Thursday in Stuttgart. They are also taking me to Lourdes, so I won't be returning until May 28. Hopefully, I can post some pictures during the pilgrimage trip.
Mary, Mother of God, mother of the Church, mother of all the faithful, we love you.